Click Here to Book Your Tuning Now!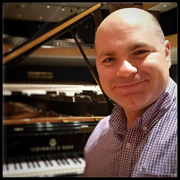 Who Is Jerry A. Greene & Why Should He Tune YOUR Piano?
Jerry is considered by many, to be the "A-List" piano tuner and has personally been called to tune for many of the major shows that have come through south central Texas as well as had his work immortalized in recordings.
Millions have heard his work, while not even knowing it at the time!
The clip below is one such example featuring Alicia Keys performing at the 2013 NBA All-Star Game half-time show:
Just being a "competent" piano tuner/technician has never been enough!
Jerry has managed to achieve and maintain a solid reputation, by being honest, performing quality work, arriving on time (or early) in most circumstances, and working with the utmost integrity.
He has worked on all major brands including Yamaha, Steinway, Kawai, Baldwin, Estonia, Young Chang, Boston, Essex etc. and is familiar with most of the idiosyncrasies common to each individual piano.
Jerry works on specialty keyboard instruments like the harpsichord, the Fender Rhodes and the Hohner Clavinet which was made popular by Stevie Wonder in the song, "Superstition".
The following is a clip from the March 2015 Stevie Wonder concert at the Toyota Center, where Jerry tuned the 3 clavinets and 2 pianos used for the show:
Jerry has over 21 years of experience tuning for major shows and events, churches and synagogues, colleges, universities and grade schools as well as private homes and has received high recognition for his top-notch work.
He regularly tunes for Sam Houston State University and Lamar State College and is the technician contracted to do all piano maintenance with many of the local school districts, including Tomball ISD, Aldine ISD.
The following clip features another one of Jerry's tunings…Peter Cetera in concert at the Arena Theater, Feb. 2012:
Besides working on "normal" grands and uprights, he has experience tuning player pianos and nickelodeons. Many of the older player piano systems, which are air pump-based with actual piano rolls, require extra attention. These older pianos, as well as those that use the modern digital-based systems (Ex: Disklavier, PianoDisc) are not a problem to have tuned.
Jerry also has experience working on antique square grands and English pianos. If you have one of these, be sure to mention it!
You'll really have to see (and HEAR) for yourself why Jerry is considered to be one of the best tuners in town!
Click Here to Book Your Tuning Now!
---
You simply can not tune the radio dial without hearing at least one of the many artists, bands, or orchestras that Jerry has tuned for:
Stevie Wonder
Peter Cetera
Michael Bublé
Brian McNight
Natalie Cole
Aretha Franklin
Robin Thicke
Ben Folds w/ John Mayer Tour
Neil Sedaka
Dionne Warwick
Kenny G
Lang Lang
Tony Bennett
Alicia Keys
Jim Brickman
Art Garfunkel
The Eagles
Don Henley
Ronnie Milsap
The Red Hot Chili Peppers
Stevie Nicks
Ray Price
Bette Midler
Josh Groban
Marion McPartland
Lyle Lovitt
Vicki Carr
Kem
Elew
Our Sinatra
Lorie Line
Joe Piscopo
Don Irwin
David Gaschen
Dave Koz & Friends
Forever Plaid
San Antonio Symphony
Shen Yun
US AirForce Entertainment
Greatest Hits of America
Bett Butler
The Side Street Strutters
B.B. King
Olga Kern
The Gaithers Homecoming
Arturo Sandoval
George Winston
Star Wars in Concert
Joe Sample
The Houston Symphony Orchestra
Houston Grand Opera
Patti Labelle
Jason Robert Brown
Misha Penton and Divergence Vocal Theater
Jake Hill
Josu de Solaun
Anna Petrova
Jerry is the piano technician responsible for maintaining all of the pianos at Sam Houston State University, Lamar State College and numerous school districts in the Houston area.
Click Here to Book Your Tuning Now!
---
What Can You Expect From Working With Jerry?
Concert-Quality Tuning – Jerry is specifically requested for tuning and voicing where recording and concert accuracy is extremely important.
He Will Work With Your Schedule – Are you only available on certain days…after-work, or on weekends? No problem! Same, or even next-day service is sometimes available.
Will Show Up On Time – Despite Houston traffic, Jerry is usually on-time, or EARLY for every appointment! If, for any reason he is running late, you'll receive a call, or text informing you of the delay and be given an updated arrival time.
Future Tuning Reminders – You will be put on a rotating calendar based on your needs and will be contacted by your prefered method of contact, when it is time to have the piano worked on again.
Guaranteed Workmanship – Jerry will re-tune your piano, at no extra cost, if you are not 100% satisfied! If anything bothers you, even if it's just one key that has gone out, call Jerry back to make it right!
---
A Testimonial From Jake Hill
(Composer and Producer from Nashville, TN)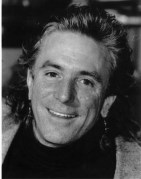 – … Myself, as a professional keyboard player, arranger I have called upon Jerry to tune my pianos and his dedication to perfection shines there as well.When we call him to come to our home, we have dogs, and still have to putt around the house taking care of business.
Jerry makes it an effortless experience for us tuning our piano. He came back because of neglect on our part, and was on time, cheerful and never made us feel that we were a burden to him for calling him back for little details.
Small adjustments were made, and it was the right thing to do. I know that he is a song writer and does arranging for band, film ect…you name it. His talents have touched my world and I am grateful.I would recommend him over and over again!
Click Here to Book Your Tuning Now!
---
Need A Piano Tuner In These Locations?
The Woodlands, TX
Pasadena, TX
Kingwood, TX
Pearland, TX
Spring, TX
Deer Park, TX
Atascocita, TX
ChannelView, TX
Cinco Ranch, TX
Missouri City, TX
Sugar Land, TX
Katy, TX
Friendswood, TX
League City, TX
Alvin, TX
Webster, TX
Clear Lake / NASA Area
Baytown, TX
Hempstead, TX
Waller, TX
Fulshear, TX
Brookshire, TX
Sealy, TX
Richmond, TX
Huntsville, TX
Conroe, TX
Servicing the entire Houston Metro, and extending out in all directions. Jerry occasionally goes as far East as Beaumont/Port Arthur, as far South as Galveston, Victoria and Corpus Christi, as far North as Dallas and as far West as Austin and San Antonio!
---
How Often Should You Tune Your Piano?
Jerry has written an article on this very subject!
How Often Should I Tune My Piano?